Gives Partners
Thirty-One believes in celebrating, encouraging and rewarding others for who they are, and we're proud to pay back the many blessings we have received as a company.
One of the main ways we do that is through Thirty-One Gives, which is dedicated to serving and supporting three key pieces of our heart – girls, women and families. We believe strong, confident girls will grow up to become strong, compassionate women, who will be the driving force behind strong, healthy families and communities.
To help us carry out our mission, we're proud to partner with many organizations that share our beliefs and goals. One of our newest mission partners is Ronald McDonald House Charities. Through RMHC's cornerstone program, Ronald McDonald House®, we are able to support families across the country during a time of need.
We're also proud to support many other groups that align with our mission, including a national partnership with Girl Talk, plus partnerships with Salvation Army, American Heart Association and YWCA of Central Ohio.
Learn more about our U.S. national mission partners:
Learn more about some of our other partners:
Girl Talk
Girl Talk is a peer-to-peer mentoring program with a simple premise – high school girls mentor middle school girls to help them deal with the challenges of the early teenage years. Learn more about the Girl Talk mission and our partnership. View website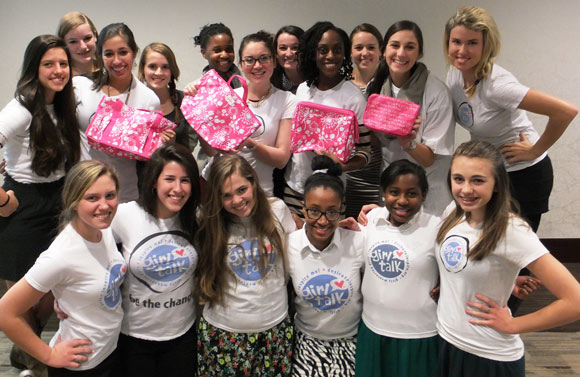 Ronald McDonald House Charities®
RMHC is an amazing nonprofit organization that strives to be part of the solution in improving the lives of children and their families, providing programs that strengthen families during difficult times. Through RMHC's cornerstone program, Ronald McDonald House, they provide a "home away from home" for families who have a child in the hospital, all for little or no cost. By keeping families together, they help kids heal faster and cope better. Learn more about our partnership. View website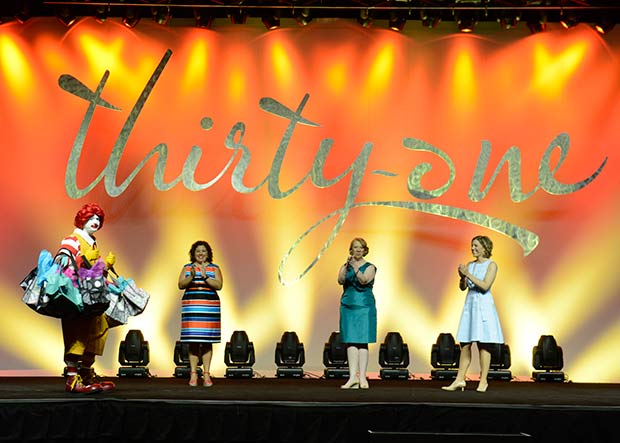 Thirty-One will donate $450,000 over the next three years, plus 150,000 Organizing Utility Totes "Welcome Bags" to all families staying at Ronald McDonald Houses in the U.S. and Ontario. Thirty-One Consultants and employees volunteer at Ronald McDonald Houses in their local communities.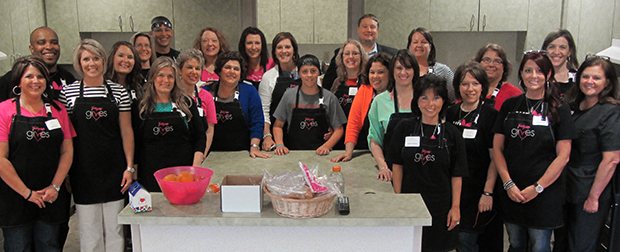 Today Show Toy Drive
Through our annual partnership with the NBC TODAY Show Toy Drive and the Direct Selling Association, Thirty-One donated 250,000 products valued at more than $9 million to 90 charitable organizations across the U.S.
This is our fifth year donating and with this year's give, we've donated a total of 1 million items, totaling $24 million in product.
Habitat for Humanity
Habitat for Humanity MidOhio works in partnership with God and people to build affordable homes and empower families to develop communities. Additionally, through the Women Build program, Habitat for Humanity supports women coming together in a supportive environment to take away the intimidation of a construction site; and as a result, women feel a tremendous sense of accomplishment and increased self-esteem. There are lots of ways to get involved to make home ownership a reality for families. Learn how you can be a part of it at www.habitat.org/wb.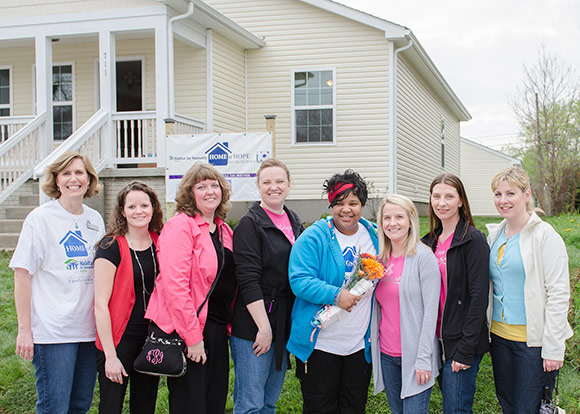 Habitat for Humanity MidOhio CEO, E.J. Thomas, and Home of Hope Homeowner, Christine Travis at the ground-breaking ceremony of the 2013 Home of Hope Blitz Build. Thirty-One Gives is proud to partner with Habitat for Humanity MidOhio for this first of its kind 5-day home build in Columbus, Ohio, our home office headquarters, to build a brand new home for a local family in only 5 days! Over 40 Thirty-One employees are dedicating time to nail, paint and construct a brand new home for a female homeowner whom has dedicated her life to empowering her two nieces. This special Home of Hope Blitz Build would not be complete without a Thirty-One product makeover with personalized items from the Summer 2013 Collection.
Salvation Army
The mission of The Salvation Army is to meet the human needs of people through Christian principles. View website.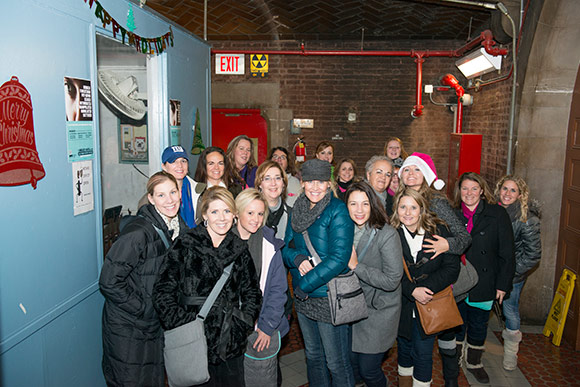 Dress for Success Worldwide
Dress for Success Worldwide promotes the economic independence of disadvantaged women by providing professional attire, a network of support and the career development tools to help women thrive in work and in life. View website.
"Your donation changes lives, and we are so grateful for your trust in what we do. Every day we see women come to our office full of insecurities, doubts and low self-esteem. Every day we see these same women leave with renewed confidence and with their heads held high ... armed with clothing, interview skills and a belief in themselves."

- Donna Deteau, Dress for Success Worldwide, Denver, Colorado
American Heart Association
For the second year in a row, we're excited to join the American Heart Association in its fight against the No. 1 killer of women – heart disease. We have formed a National Heart Walk team to raise awareness and much-needed research funds. View website
Join our Heart Walk team in your local community to help us take a stand against heart disease. Last year we raised more than $190,000 to support the fight against this disease, and we know we're going to raise even more this year.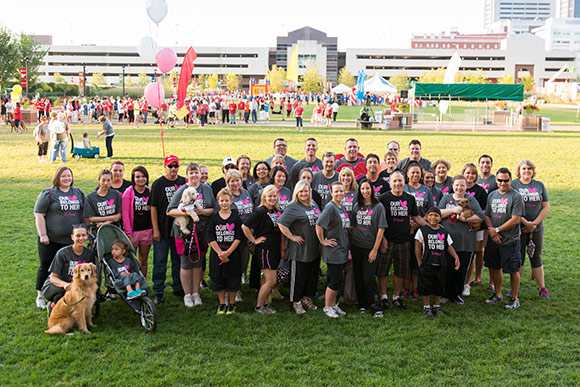 YWCA of Central Ohio
YWCA is dedicated to eliminating racism, empowering women and promoting peace, justice, freedom and dignity for all. View website.
Girl Scouts USA
Girl Scouts of the USA strives to build girls of courage, confidence and character who make the world a better place. View website.
Project Woman
Project Woman is dedicated to ending domestic violence and sexual assault by providing services and programs to protect, educate and empower. View website.