Who We Support
Thirty-One believes in celebrating, encouraging and rewarding others for who they are, and one of the ways we carry out that mission is through our charitable program, Thirty-One Gives.
When we learned that a girl's self-esteem peaks at age 9, we knew we had to do something about this confidence crisis. Through Thirty-One Gives, we are working together to empower girls, women and families with the support and self-esteem needed to lead purposeful, thriving lives.
We believe strong, confident girls will grow up to become strong, compassionate women, who will be the driving force behind strong, healthy families and communities.
To help us carry out our mission, we're proud to partner with many non-profit organizations, nationally and in our Home Office communities that share our mission to build confident girls and women and strengthen families.
Learn more about our mission partners:
Learn more about other nonprofit organizations we support:
Girl Talk, Inc is a peer-to-peer mentoring program with a simple premise – high school girls mentor middle school girls to help them deal with the challenges of the early teenage years. To date, over 140 Girl Talk Chapters across the U.S. have been inspired by Thirty-One Consultants. Learn more about the Girl Talk mission and our partnership.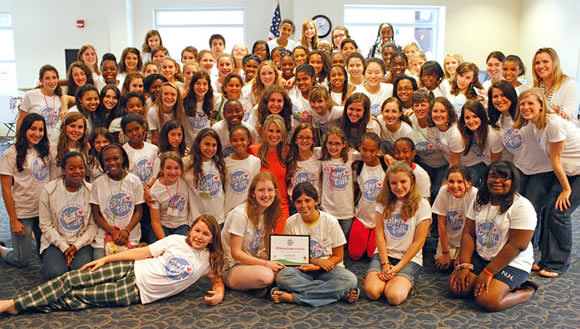 RMHC is an amazing nonprofit organization that strives to be part of the solution in improving the lives of children and their families, providing programs that strengthen families during difficult times. Learn more about our partnership.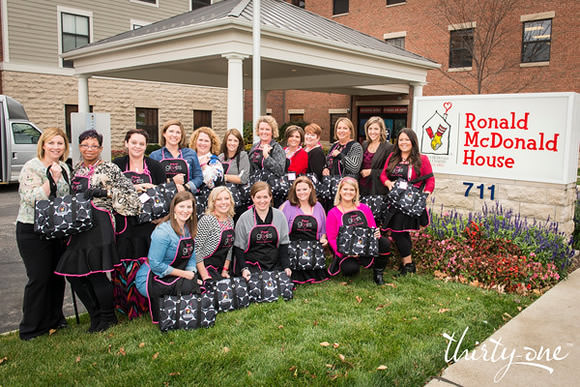 Dress for Success Worldwide promotes the economic independence of disadvantaged women by providing professional attire, a network of support and the career development tools to help women thrive in work and in life.
Thirty-One Gives partnered with Habitat for Humanity MidOhio for the Home of Hope Blitz Build in Columbus, Ohio, our home office headquarters, to build a brand new home for a local family in only 5 days! Over 40 Thirty-One employees dedicated time to nail, paint and construct a brand new home for a female homeowner whom has devoted her life to empowering her two nieces.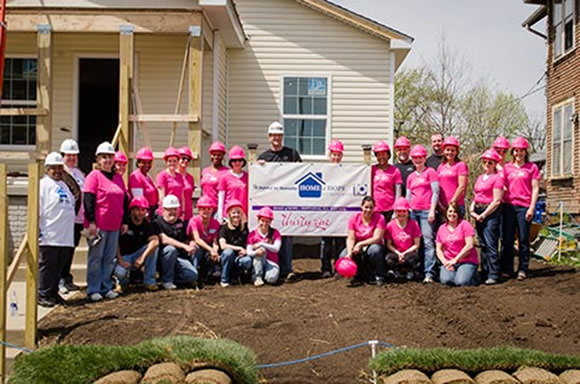 Thirty-One supports Junior Achievement of Central Ohio and their JA BizTown program – where 4th through 6th grade students learn first-hand what it takes to create a business and manage money while taking on the roles of citizens, employees and consumers. At JA BizTown students operate many different businesses including a "Thirty-One Shop". In 2014, Thirty-One opened the "Thirty-One Shop" where students can gain understanding about direct selling as an entrepreneurial opportunity. Many students leave JA BizTown feeling inspired and empowered with a new belief in themselves and their ability to make a difference in the world.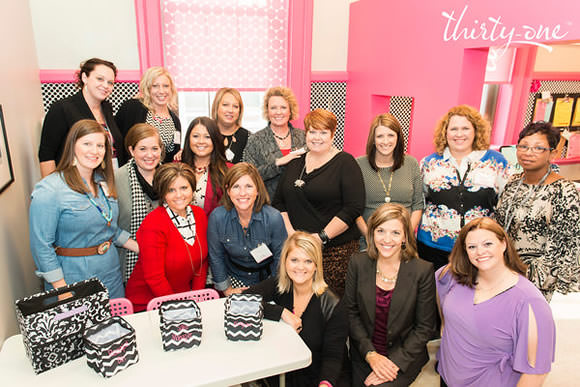 The Pink Heals National Tour is a free, volunteer program, where volunteer firefighters travel the country in pink fire trucks, bringing communities together to support women. In 2014, Thirty-One Consultants raised over $20,000 to help bring the Pink Heals National Tour to more cities across the U.S.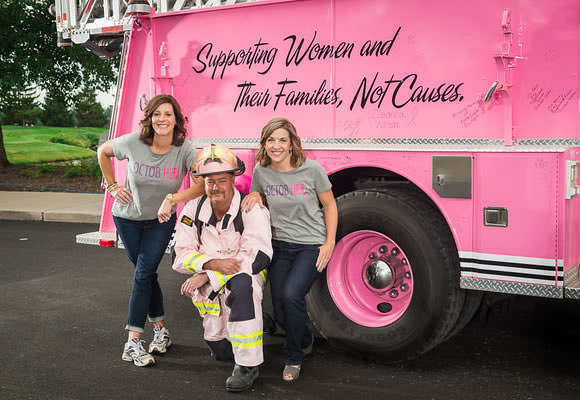 Project Woman is dedicated to ending domestic violence and sexual assault by providing services and programs to protect, educate and empower.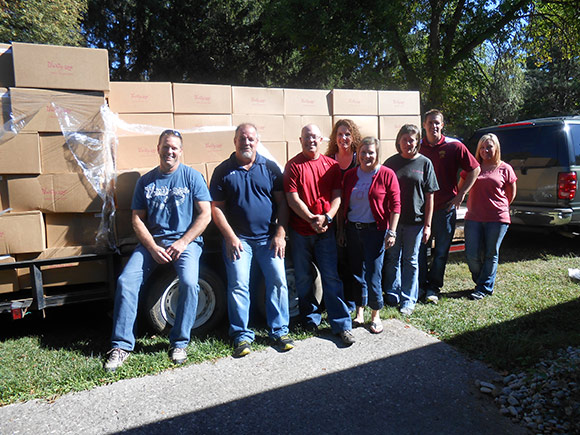 Every holiday season, Thirty-One employees are committed to supporting families through Salvation Army of Central Ohio's Holiday giving programs. We ring the bell for the Red Kettle Campaign, help families shop at the Christmas Cheer program and donate toys and gifts through the Angel Tree program.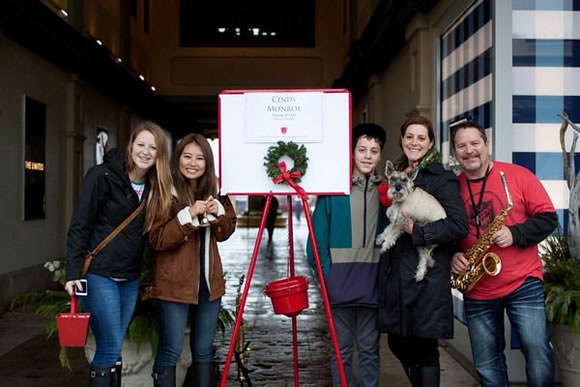 Today Show Toy Drive
Through our annual partnership with the NBC TODAY Show Toy Drive and the Direct Selling Association, Thirty-One donated 250,000 products valued at more than $9 million to 90 charitable organizations across the U.S.
In five years, we've donated a total of 1 million items, totaling $24 million in product.
World Vision
In partnership with World Vision, Thirty-One Consultants and Employees assembled over 14,000 Hope Kits with essential hygiene items and notes of encouragement to support women in situations like poverty, homelessness or domestic violence in the U.S.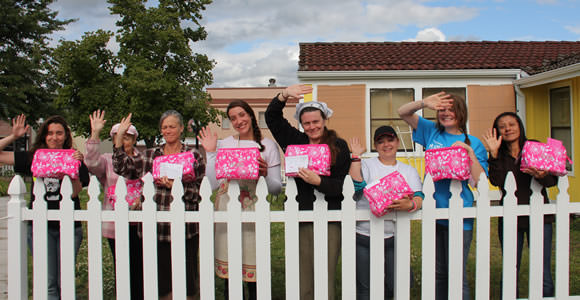 Thirty-One supports the YWCA of Central Ohio's mission through serving meals at the YWCA Family Center, which provides emergency shelter and critical services to stabilize homeless families, and through supporting the Woman to Woman.